Broadbents German Shorthaired Pointers Mission Statement
We will do the very best we can for German Shorthaired Pointers (GSPs) and man.
We will help you in any way possible for the betterment and the success of any German Shorthair Pointer dog.
Broadbents Kennels breed quality German Shorthaired Pointers for all types of work, including predator and pest detection, drug detection work, border and security control and field trialing as well as for all types of hunting. Our GSP kennels are located in Kaitaia, Far North, Northland, New Zealand.
All German Shorthaired Pointers are sold ex Kaitaia and Hawaii. They can be picked up or air freighted anywhere in New Zealand or overseas. Our German Shorthaired Pointers are available on a first come first served basis, subject to suitability for your type of requirements and conditions. Prior owners repeat requests do get preference.
Broadents German Shorthaired Pointers  are good looking and loyal, with a great temperament and a strong, natural working ability with very good bone structure.  There is over 80 years of New Zealand selective genetic effort which has gone into Broadbent GSPs.  They are available at 6 – 8 weeks.
Our careful breeding of GSP  has enabled us to offer hunting pups you will enjoy for their lifetime, 11 –  15 years.
Check out these two articles about Broadbents Kennels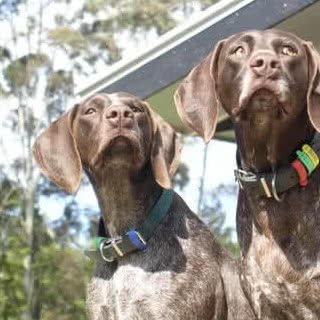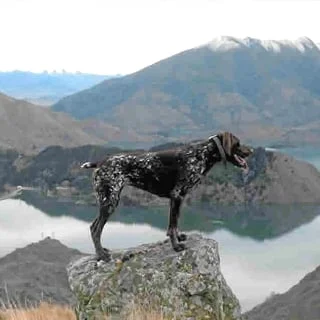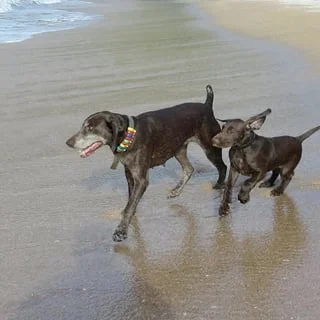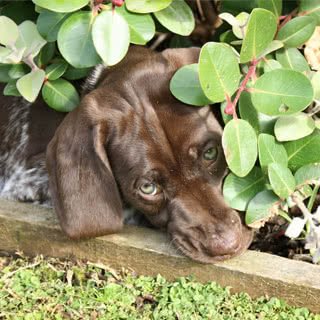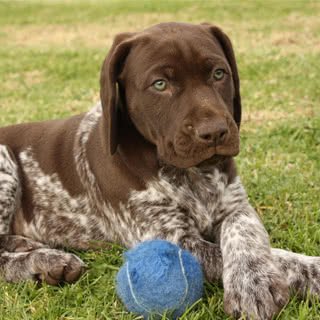 Ask about our next litter
German Shorthaired Pointers are mulit-talented dogs and are considered to be one of the most versatile working and hunting dogs. They will point, retrieve, trail, and game-kill.
GSPs are great around the home – they are quick to let you know if anything unusual is happening around the place, especially at night!
In the field their strong hunting bloodlines come to the forefront. GSPs love the water and will swim, find, point, wind and retrieve. They will keep working hard all day and love relaxing in the evening in front of the fire!
All Broadbents German Shorthaired Pointer puppies are field tested, vaccinated, micro chipped, vet checked and come with unrestricted pedigree papers. All GSP pups come with a written guarantee and a copy of Geoff Sutherland's book on basic training. They are available at 6 – 8 weeks old.
We are happy to help with rehoming any GSP.
Ask about our next litter